I just wanted to thank everyone who voted for me in the 2011 Divine Intervention Smallville Awards.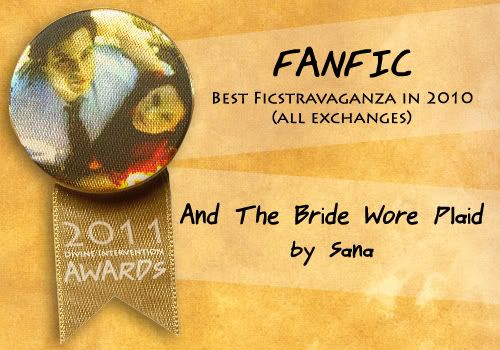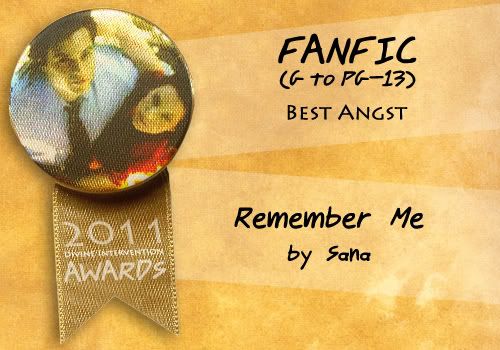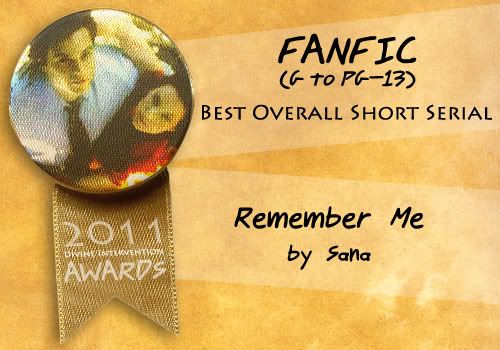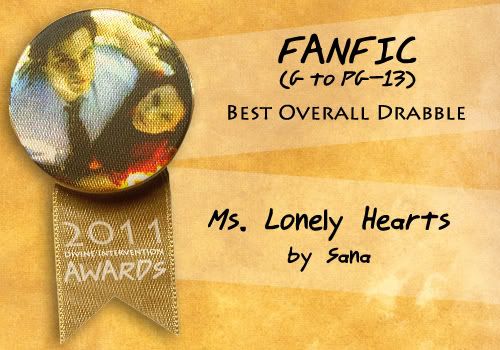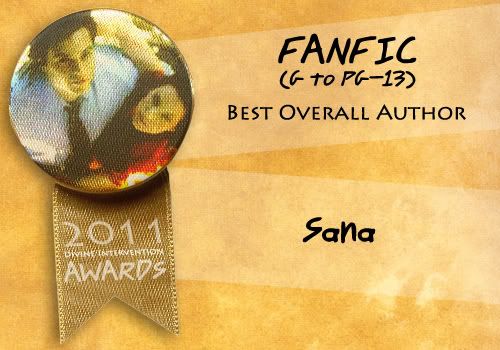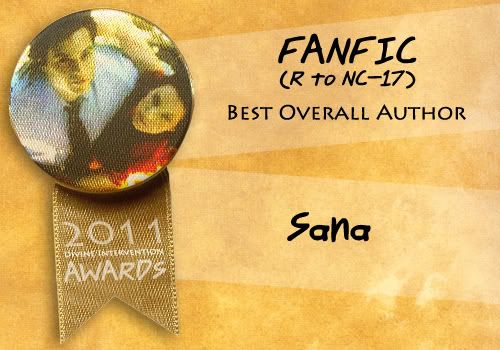 And even though I had very little to do with it, I wanted to mention that HollywoodGirl won for best fanfic trailer for the "Remember Me" trailer!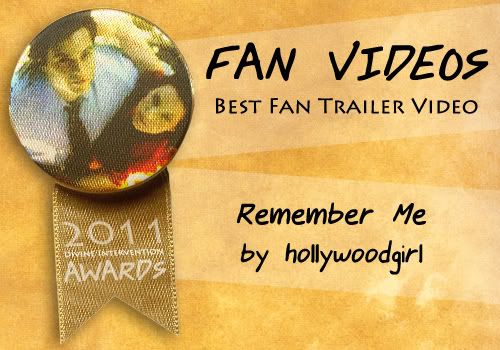 And congratualations to everyone else who was nominated and won! Especially: Jade, Magali, and TheBloodyCountess!!!